Toilet training and public toilets – Tushon has it covered!
So your child has no problem using the toilet at home, but take them to a public toilet and that's a completely different story. Or perhaps they have no problem using a public toilet, it's just that they touch every inch of the toilet and you can't bear the thought of all those germs. So what can you do to stop their fear of using public toilets or worrying about what germs they are touching when using them?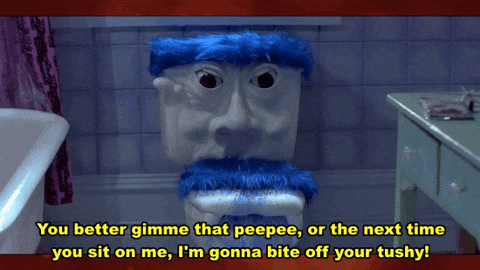 Well to be honest, most public toilets are unpleasant. They can cause lots of stress for parents and kids because they are not always clean and they can feel like a big scary place for a toddler. If you want your toilet training to keep progressing you need to be able to use a public toilet with your child and have it be a calm and easy process. It's not realistic to stay at home all day and they won't be able to hold on while out and about. Keeping them in pull-ups to avoid the issue isn't going to help the situation either. So it's best to sort out the problem straight away and that is easy to do with Tushon toilet seat covers.
If your child is fearful of using public toilets you can sit them down and talk to them at home about how they feel and why they are scared. Reading books about toilet training can be a big help in visualising and helping them to know what to expect. Make them feel as though their feelings are valid and you understand them.
Tushon provide 21 discreetly wrapped premium toilet seat covers that both adults and kids can use at public toilets. You can talk to your child about using public toilets and show them your Tushon toilet seat covers, explaining how anytime they need to go to the toilet, they will feel comfortable and nice just like at home.
Tushon is 3ply and provides complete coverage of any toilet seat so your child can sit and not have to touch a cold or uncomfortable toilet seat. When they feel comfortable they will find using a public toilet much easier, and soon all fears will disappear. Tushon's patented design, including little wings on the inner and outer edges, mean that even the edge of the seat is covered when a child tries to hold on to the side of the seat. This keeps their little hands comfortable and safe from touching any yucky germs.
Made from 3Ply toilet paper, these toilet seat covers not only provide the thickest barrier available for public toilets when it comes to toilet seat covers, but they are also biodegradable and flushable so you can safely push them into the toilet and flush them after use, just like toilet paper. They are super quick and easy to use. No more time wasted using public toilets!
When it comes to portability, Tushon beats carrying a portable toilet or using those other 1ply toilet seat covers hands down. You get 21 discreetly wrapped covers (made from recycled packaging) in every pack. This means you can easily carry as many as you want in your handbag or nappy bag and you will always have one available to use when they just have to go! We all know how many times that can be when you're out and about with a toddler!
Tushon makes toilet training and public toilets super easy and stress free because not only can they help with any fears or discomfort your child has when it comes to using public toilets, but they also provide the best protection when it comes to worrying about germs in public toilets. So now there is no more need to worry about using public toilets – Tushon has it covered!
Get 20% OFF here and feel the calm and comfort Tushon provides.
Come and hang out with us on Instagram @tushonofficial and Facebook @TushonOffical and receive all our secret promo codes and behind the scenes info on our new and exciting hygiene products that will make your life one hundred times easier when on the go!